Never Use Traditional Fertilizer Again! YourGardenPRO Is A 100% Safe And Effective Alternative
"Your Lawn & GardenPRO Is An Organic Fertilizer Designed To Make Any Lawn And Garden Look Like A PRO Did It" 
Plus, It Is Safe For Pets, Kids, And The Environment
"It's a really really awesome product. Ever since using this, our lawn and flowers have looked incredibly stunning." -Jay -
So, How Do You
Take back Control of Your Environment
(Specifically Your 'Lawn, Garden & Farm')
Naturally And Effectively?
Did you know that nearly 100% of ALL SYNTHETIC FERTILIZERS that you use on your lawn and your gardens and most FARMS in the US COME FROM CHINA AND RUSSIA??!!
YES YOU HEARD ME - CHINA AND RUSSIA
You see these synthetic fertilizers are made from Natural Gas.
MOST OF THAT, we get from CHINA AND RUSSIA and if you think either one of those countries are going to sell it to us in 2023 and BEYOND... THINK AGAIN.
SO NOW WHAT??
Well I'm here to tell you that WE MADE A BRAND NEW DISCOVERY in fertilizer that is REVOLUTIONIZING THE ENTIRE INDUSTRY AS WE SPEAK.
AND IT IS MADE HERE IN THE GOOD OLE' US OF A!!
I will also share with you 3 SECRETS  THE SYNTHETIC FERTILIZER and PESTICIDE INDUSTRY DOES NOT WANT YOU TO KNOW ABOUT!
I am Dr. Jeffrey J. West and why on earth is someone in healthcare here to talk to you about FERTILIZER and PESTICIDES?
Let me tell you my story to answer why I'm doing this.
I own and actively practice in my 2 Integrative Health Centers.
One in Delaware where I have been for 26 years now, in practice
And most recently in Tampa Florida where I have been living with my family for the past 7 years.
Yes, I travel back and forth to do this. Splitting my weeks in both areas.
In 2008 my life WAS HEAVEN!
I opened up a second clinic with my business partner
​GOT MARRIED to the woman of my dreams and we had our 1st BABY ON THE WAY!
​I did my 1st Triathlon at 38 and was on a ROCKET RIDE



That then CAME CRASHING DOWN INTO 4 MONTHS OF HELL!
1st was a Business Divorce and having to start over with a new business.
 That wasn't too bad but within 3 weeks of this happening…
I was DIAGNOSED WITH STAGE IV MALIGNANT MELANOMA.
I had 2 cancer specialists and 1 PCP diagnose me and 2 labs analyze my biopsy. 
The treatment was to remove lymph nodes and remove a silver dollar size amount of skin and do a skin graft, not to mention chemotherapy and I was told I would lose function in my left arm.
I'm a LEFTY. 
Anyone who is will understand why I wasn't going to let that happen.
Stage 4 has a bad outlook. 85 to 90 out of 100 people will DIE within 10 years!
Then my baby was born. The bright spot in HELL.
But, WAS I GOING TO MAKE IT TO HER 10th BIRTHDAY?
Then 4 weeks later and yes I was dealing with the business divorce and cancer 
I was traveling 65 mph down the hill into Wilmington DE on I95, at night in the fall with wet leaves on the highway, rocking out to good music and singing when a truck spun out in front of me. 
I locked up my breaks, pushed hard on the steering wheel and felt my head pull away from my body what seems like 6 inches!
My LandRover was BENT, axils and all. I had to go home injured and concussed and tell my new wife, while holding my new baby what had happened.
Then a couple weeks after that we got a IRS AUDIT in the mail and had that to add to the HELL OF A MESS of 2008. 
Then I got a certified letter with a Attorney threatening a business lawsuit on me and that same week 2 certified DEATH LETTERS, you know the ones from the doctors that you don't go back to who lovingly write to tell you that YOU WILL DIE if you don't get their treatment.
So all of that and down the rabbit hole I went to figure all of this out and how to handle my own cancer without surgery, without chemo and….
HERE I AM OVER 13 YEARS LATER with a VAST KNOWLEDGE of WHAT CAUSES CANCER and WHAT I COULD DO ABOUT IT.
SO WHAT THE HELL DOES THIS HAVE TO DO WITH
SYNTHETIC FERTILIZER and PESTICIDES?
In my research, I teamed up with MY MAD SCIENTIST. 
A patient of mine who was doing Agriculture science at that time over 30 years and I asked to try out his products. 
More on that in a bit.
The number one reason we get high rates of cancer in this country is due to a TOXIC ENVIRONMENT
I'LL EXPLAIN.
SYNTHETIC FERTILIZER AND PESTICIDES ARE HIGHLY TOXIC. 
ALL CHEMICALS ARE FAT SOLUBLE AND GET STUCK IN THE HUMAN BODY AND BUILD UP OVER TIME UNTIL THIS BECOMES POISONOUS.
TO HUMANS AS WELL AS PESTS.
Before I go into more detail,
LET ME TELL YOU ABOUT OUR NEW DISCOVERY THAT
HANDLES THIS TOXIC ENVIRONMENT
First, it is  MADE in the USA. 
It's a brand new - BIO FERTILIZER, made from MOTHER NATURE
In our laboratory in Delaware we have discovered over 490 brand new never before discovered ARCHAEA MICROBES and researched what they do and how they interact with each other, over the past 8 years with probiotics and fungi and more.
ARCHAEA MICROBES ARE NOT JUST EXTREME ENVIRONMENT MICROBES that the microbiology industry says they are but are ESSENTIAL TO ALL LIFE ON THIS PLANET! 
THEY ARE THE BOSS of the probiotics and fungi.
And direct them to MAKE THE MICROBIOME FUNCTION OPTIMALLY. 
Whether that be your yard, your farm, our forests, animals, plants or the human MICROBIOME.
Our research has discovered that these ARCHAEA use electrostatic charge to DISSOLVE chemical bonds and break them apart and direct the probiotics gobble those parts up and use them. 
When ARCHAEA are present, probiotics won't die even in the presence of ANTIBIOTICS or PESTICIDES. 
So ARCHAEA are PROTECTORS of the MICROBIOME.
The RULE we discovered was that ARCHAEA are the BOSS and the PROTECTORS of the MICROBIOME 
and
Whatever SHOULD NOT BE in the MICROBIOME will be DESTROYED BY THE ARCHAEA MICROBES
WE discovered a BLEND of PRE-BIOTICS that when combined with the Archaea, Probiotics and Fungi will:
RAISE CHLOROPHYLL over 500% ON CONTACT
What does that mean?
Chlorophyll is the GREEN STUFF in plants and grasses. 
It will make the plants and grasses GREEN UP, naturally. 
500% MORE CHLOROPHYL = 500% MORE OXYGEN (HEALTHIER LAWN, GARDEN and HOME) 
and
HIGHER BRIX INDEX in Vegetables (BETTER QUALITY Vegetables and Oils)  
and LARGER PLANTS MORE COLORFUL PLANTS AND FLOWERS AND GRASSES.
We have tested this already with: 
In Hemp, for example,
We consistently get about 30% more plant material and oils, higher quality oil  concentration and save about 30% for the farmer because we have Humic and Fulvic Acids, (Plant Based) minerals in there with the Probiotics, Fungi, Archaea and Jasmonic Acid and and Amino Acid!
This is ALL YOU NEED for Healthy LAWNS, GARDENS, TREES, SHRUBS, FARMS and it IS SAFE FOR PETS, FOR KIDS, FOR THE ENVIRONMENT. 
SAFE. PERIOD.
So now ON TO THOSE 3 SECRETS THE FERTILIZER and PESTICIDE INDUSTRIES DO NOT WANT YOU TO KNOW ABOUT.
O BOY, HERE WE GO, I'm NOT GOING TO BE LIKED BY THEM FOR SAYING THIS 
BUT...
OUR HEALTH and OUR PLANET DEPENDS ON IT. 
SO I'M PUTTING MY FOOT DOWN and WON'T STAND BY COMPLACENT ANYMORE!
THIS IS FOR MY FELLOW FLORIDIANS AND THOSE WHO VISIT THIS  WONDERFUL STATE I AM IN RIGHT NOW.
Synthetic Fertilizer and Pesticides are made from Petroleum, so is ALL MEDICATION and MOST COSMETICS and MOST BIG BOX STORE VITAMINS. 
ALL FLORIDIANS HAVE HEARD OF
OR EXPERIENCED THE RED TIDE.
THE RED TIDE is HORRIBLE and it is brought to you by the Synthetic Petroleum Based Fertilizer and Pesticide Industry!
The Solution!!
Big Agri is POWERFUL so we have to fight them with our credit cards.
STOP BUYING AND POLLUTING OUR ENVIRONMENT!
THERE IS A 
TO MAKE YOUR LAWN GREEN AND MAKE YOUR YARD, FARM AND THE ENVIRONMENT HEALTHY.
I WILL GET TO THAT!
SECRET # 2: PESTICIDES ARE EVERYWHERE
AND HARMING US EVERYDAY.
and 
THOSE THAT ATE 85% ORGANIC,
STILL HAD ROUNDUP IN THEIR URINE, just less.
To cause that many people to have it coming out of their urine means IT MUST BE SUPER SATURATE IN THE ENVIRONMENT and yet very few people are saying ANYTHING ABOUT IT!
When it is sprayed by plane into nearby farms
and the WIND BLOWS IT EVERYWHERE.
It is on and in your food, especially GMO food that came from GMO seeds that were made ROUND UP READY. 
This means they could spray more and not harm the plant, BUT IT HARMS US!
It is now EVERYWHERE in the US but BANNED in MANY FOREIGN COUNTRIES!
You are still innocent until proven guilty in this country. 
So time will tell on these 30,000 plus people.
It's worse, PESTICIDES and JET FUEL are now found in UMBILICAL CORD BLOOD OF OUR BABIES!!!
They say to save the Manatees, HELL SAVE OUR BABIES!
SECRET #3: Synthetic Fertilizer contains only all N,P,K - from Petroleum.  
 'N,PK' = Nitrogen, Phosphorus and Potassium
Plants grow like crazy with this. And I MEAN CRAZY
to digest the soil for nutrients to feed the plants. 
Here is Where HealthCare
Meets Agriculture
The best analogy I can give comes from the head of my Science Team, when he says with his near 40 years agriculture experience: 
"NPK IS LIKE COCAINE FOR THE PLANT!"
IT GROWS FAST but WEAK and GETS PESTS and DISEASE
Requiring PESTICIDES an FUNGICIDES
And weeds take over causing the need for weed killers (HERBICIDES) and you have a TOXIC MESS FOR ALL OF US TO GET SICK IN.
And like I said earlier, I have been practicing in Delaware for 26 years now. Breathing the air, drinking the water, albeit, super filtered since 2009 after my cancer diagnosis. 
Delaware has one of the highest cancer rates in the country and has many chemical companies there because of good labor laws. 
One of our most known and wealthiest families made their wealth originally during the CIVIL WAR through making GUN POWDER. 
After the war, they had tons of left overs so you guessed it, THEY MADE FERTILIZER WITH IT.
Really Dr. West, YES REALLY.
Did you ever hear of Fertilizer Bombs?
Need I say more?
Also, Synthetic Fertilizer is an estrogenic like compound. 
Too much estrogen creates problems in men, who by the way die of way more cancer than women.
They work to alter the hormones of the pests and in so do the same to EVERYTHING IN NATURE, include US.
This plus Pesticides IS THE REASON WHY BEES are dying, why the MANATEES ARE DYING and now we know through 3 court cases that WE ARE DYING, not just of cancer.
That's Why I'm INTRODUCING To You:
YourLawn&GardenPro:
Probiotics for Your Lawn, Garden and Farm
That will make it look like a PRO DID IT
It Contains TENS OF THOUSANDS OF:
For me personally we used to plant 6 cucumber plants when we lived in Delaware. We would average 90 lbs of them per year doing things naturally.
The 1st year we used this product we got 190 lbs.

By the 5th year we were getting over 300 lbs of cucumbers FROM 6 PLANTS!



They were:
My wife is an accountant. 
She would weigh the cucumbers and chart the harvest every month.
YourGardenPRO
It is sourced from ALL NON GMO, ORGANIC SOURCES.
It is SAFE FOR YOUR KIDS, FOR YOU PETS AND FOR YOUR FARM ANIMALS, FOR THE LAKES, STREAMS AND CANALS AND FOR TAMPA BAY!
THIS HAS NEARLY 40 YEARS OF AGRICULTURE SCIENCE BEHIND IT AND COMBINED WITH NOW 26 YEARS OF HEALTHCARE SCIENCE.



WE KNOW IT WORKS, And SOON YOU WILL TOO!
It is 100% Satisfaction Guaranteed. 
If you don't like. It, send it back for a full refund.
It is SUPER CONCENTRATED. So a little powder GOES A LONG WAY.
 3.4 ounces per acre. Mix in water and spray.
It FULLY DISSOLVES IN WATER so it CAN BE USED IN SPRINKLER SYSTEMS.
At YourBiotics our motto is that in todays world: 
YOU MUST TAKE CARE OF YOUR GUT and TAKE CARE OF YOUR LAND to be Healthy.
We have YourBiotics Pre-Biotic/Pro-Biotic for you and Your Lawn & Garden PRO for your land. No matter the size of land you have.
Our Manufacturing facility in South Carolina is ready to run off as much powder and bags as we need to  Enhance & Strength the Overall Health & Wellbeing of YOU & Our PLANET, NATURALLY.
Thank you and we look forward to working with you in this venture!
Dr. Jeffrey J. West
100'S OF HOMEOWNERS BEGIN USING​ YourGardenPRO EACH WEEK
Don't Just Take Our Word For It - Hear From Real Users
Get Results Like A Landscaping PRO
Works in hours after applying! Instantly makes colors pop
Environmentally friendly application is safe for all kids and pets
All-In-One system works for all landscaping needs including grass, flowers, and garden
Naturally resists all pests and weeds from growing
YourLawn&GardenPro
is Engineered 
To Be 
Effective!
Here Is A Quick Look Into It's
Features
&
The Science
Behind It.
Your Garden PRO raises the Brix level of fruits and vegetables which enhances overall cell production.
Utilizes a revolutionary pressure drying process to power a combination of complex groups of bacteria, fungi, enzymes, amino acids, humic/fulvic acids and especially a newly classified form of life called archaea microbes.
Includes tens of thousands of different strains of micro-organisms along with essential plant and soil nutrients, allowing Mother Nature to take what it needs and discard the rest.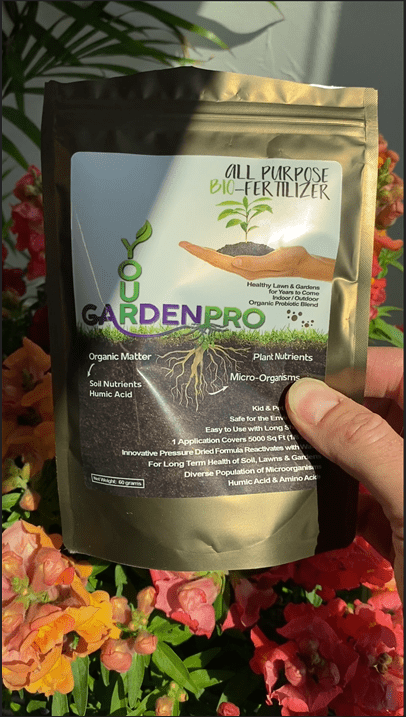 Traditional Lawn & Garden Fertilizers
Don't Stand A Chance!
So, What Does The Science Mean For You?
Your lawn, garden, flowers, trees, shrubs, indoor plants, outdoor plants, and flowers will experience enhanced plant nutrient and water uptake, root size, overall growth and yield while enriching soil conditions for years to come
How It Works
Fixing Your Lawn, Garden & Farm With YLGP Is Simple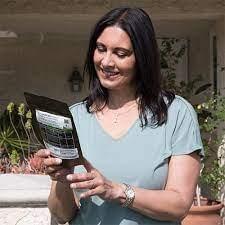 1 - READ
Determine how many scoops is required for your application. For example: 4 scoops or 4 teaspoons will cover 1/8 acre in 32 oz of water.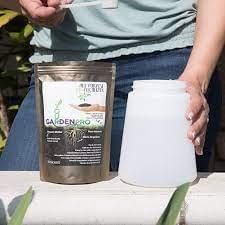 1 - SCOOP
Add the scoops of YLGP formula to any garden sprayer and mix with water to dissolve.  For example: 1/8 requires 4 scoops in 32 oz of water.
Start Using
YourLawn&GardenPro 
And
Get These Free Bonuses!
BONUS #1: "Be Truly Well High Performers" Community
TAKE YOUR
HEALTH
 &
ENVIRONMENT
GAME TO THE
NEXT LEVEL
($97 VALUE)
When you grab your bag of YLGP today, you'll receive unlimited access to our amazing Facebook community where You'll get:
Exclusive pricing offers

​Health & wellness training

​Direct access to me and my team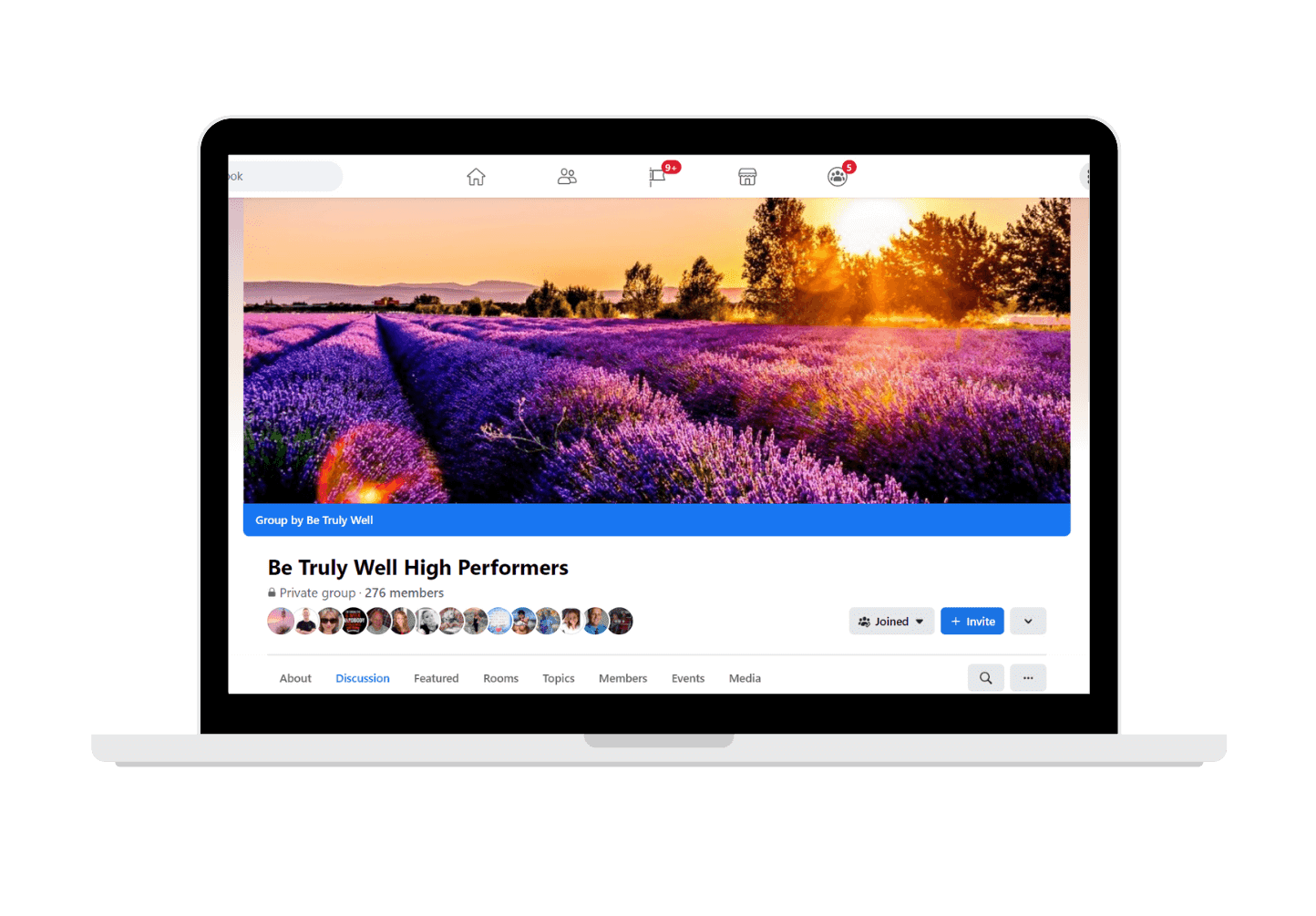 100% Money Back Guarantee. That's right, we're so confident you'll LOVE our products, that if for whatever reason you don't see improvements after using it, you'll get every penny you paid back.
Just email us or call the number on your receipt.
Sounds good?
Choose A Package And Make Your Lawn, Garden Or Farm Look Better Today!