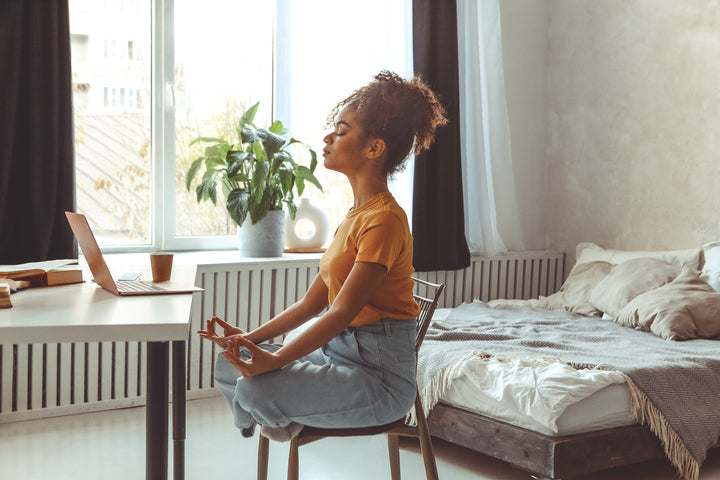 In the intricate system of our bodies, a connection exists between our gut and our brain. This connection, known as the gut-brain axis, is a topic that never ceases to amaze me. Today, I am eager to explore the profound connection between gut health and stress, and how the well-being of our gut can stand as our ally in the face of life's pressures.
Understanding the Gut-Brain Axis
Before we explore the relationship between gut health and stress, it's important to grasp the way in which the gut-brain axis works. This remarkable network of communication channels ensures an exchange of vital information between our gut and our brain, facilitating a connection that influences our overall health.
Stress and the Gut: A Reciprocal Relationship
Stress, that unwanted companion on our life's journey, has a substantial impact on our gut. In times of stress, our bodies release cortisol, a stress hormone. This surge of cortisol can disrupt the delicate balance of our gut microbiome, potentially leading to digestive discomfort, inflammation, and even cause flare ups in existing gut conditions.
On the flip side, an unbalanced gut can contribute to the amplification of stress. Within our gut resides a large ecosystem of microbes that play a crucial role in regulating our mood and emotions. An imbalance in this gut microbiota, known as dysbiosis, has been associated with heightened anxiety and depression.
The Role of Stress in Gut Disorders
For those already struggling with gastrointestinal conditions, such as irritable bowel syndrome (IBS) or inflammatory bowel disease (IBD), stress can serve as an unwelcome catalyst for flare-ups. It's a cycle where stress can enhance gut issues, and the discomfort from these issues, in turn, intensifies stress—a relentless feedback loop.
Nurturing Gut Health for Resilience Against Stress
In the intricate dance between stress and gut health, there is hope. We wield the power to cultivate our gut microbiome and fortify our resilience against stress. Here are key steps to consider:
Mindful Eating: Choose a diet rich in fiber, fermented foods, and prebiotics. These selections foster the growth of beneficial gut bacteria.
Stress Management Techniques: Integrate stress-reduction practices into your daily routine. Meditation, yoga, deep breathing exercises, and mindfulness hold the potential to restore equilibrium to the gut-brain axis.
Probiotics: Consider incorporating probiotic supplements into your regimen. These supplements can help preserve a balanced gut microbiome, supporting both gut health and emotional well-being.
Regular Physical Activity: Engage in consistent exercise, which not only enhances physical health but also positively influences your gut microbiome, potentially reducing stress.
Adequate Sleep: Prioritize quality sleep, recognizing its significant role in maintaining a healthy gut and effectively managing stress.
By tending to our gut health, we arm ourselves with resilience against the persistent waves of stress that life may bring. It's a journey worth undertaking, for the rewards extend far beyond the realm of the gut, ultimately enriching our physical and emotional well-being.
To learn more about how improving your gut health can improve your overall quality of life, see our other blog posts, here.