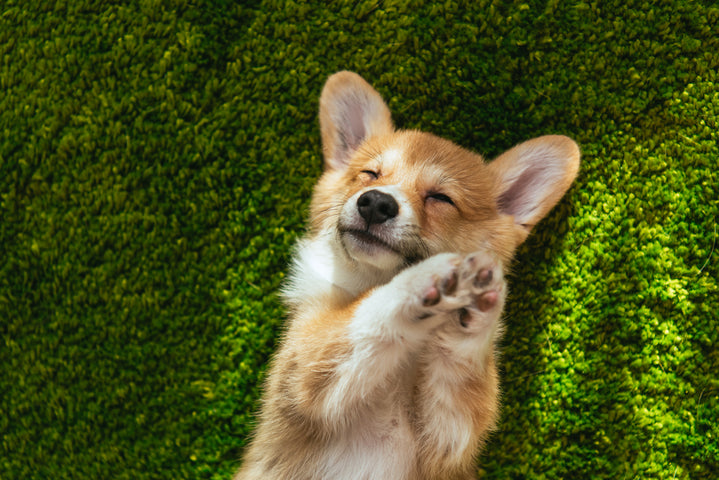 A healthy green lawn is a goal that many homeowners can relate to, but have you ever thought about what goes into making a truly healthy lawn? It mainly comes down to one thing. Your lawn can't thrive without healthy soil. 
When you use commercial fertilizers, you're putting toxic chemicals that not only hinder the growth and health of your grass and soil, but on a microscopic level, your soil becomes a hostile environment to beneficial bacteria and microorganisms like archaea.
Keep reading to learn about why archaea are so important to the health of your lawn and what you can do to get the best lawn on the block this summer!  
What are Archaea?
Archaea are special microorganisms that are different from bacteria and fungi. It is thought that archaea evolved from a symbiotic relationship with bacteria, after consuming aerobic bacteria. 
Instead of digesting it, however, the bacteria and archaea work together to thrive in their given environment. Archaea and bacteria continue to work together to this day, making metabolites that larger organisms use, much like the bacteria and archaea found in your gut. 
Editor's Note: Green Grass in Tilt Shift Lens Photography Stock Photo 
How do Archaea Help Your Lawn?
The microbiome of your lawn is often overlooked and is a neglected aspect of its overall health. 
Archaea and other microorganisms help regulate the health of the soil by working to break down decomposing matter and turn it into soil that your lawn uses. 
Healthy soil that's supported by archaea will help your grass grow thicker, stronger, and be more resistant to pests and disease. This will save you money and time that you spend working to make your lawn look its best. 
How Can You Get Archaea into Your Lawn?
While getting archaea into the soil of your lawn may seem like a daunting task, it's actually more simple than you might think. By using better organic fertilizers, you can boost your lawn with beneficial nutrients, microorganisms, and other components that boost a healthy lawn. 
It's important to give your lawn organic fertilizer regularly, just as you would regularly take a probiotic or vitamin for yourself. This ensures that your lawn consistently has access to what it needs and archaea populations can remain strong to support your lawn. Dr. West's organic fertilizer is a great way to feed your lawn with confidence.  
Enrich Your Lawn Today!
With YourLawn & Garden Pro Fertilizer, you don't have to wonder whether it's actually good for your lawn. Made with our unique blend of archaea, bacteria, and fungi as well as compounds that support your lawn's microbiome health, YourLawn & Garden Pro Fertilizer does the heavy lifting, so that you can get back to enjoying your lawn.
Give your lawn what it craves, and enrich your soil with archaea today! Click here to read more about how you can get the best lawn this summer!